myFloorplan Designer
Category: Real Estate Software
Vendor: GraFX
SKU: ver. 1.0.0 / 20.04.2009
Product description
myFloorplan Designer is a floorplan creation software, which has been designed specifically for the real estate industry, to the residential sales and renting industry. You can easily create different type of floorplans, with many levels and print or export it in different file formats (JPG, PDF, WORD, WMF, BMP, PNG). Thus myFloorplan Designer provides help to professionals, facilitating their work.
Features
Easy draw floorplan
Unlimited number of floorplan creation
Add colored walls, backgrounds
Add curved walls
Add room names and room measurements (imperial and metric)
Add different furniture icons (beds, chairs, tables etc.)
Add kitchen tops, sinks, cookers and appliances
Add bathroom Fixtures, showers, bath, etc.
Add chimneys and fireplaces
Add doors, windows, stairs, cars and a north point
Add garden, roof terrace and balconies
Add measurement arrows
Add hot spots to your plan to create an interactive floorplan
Save plans in different formats JPG, PDF, MS WORD, WMF, BMP, PNG
Save plans in proprietary format .fpp for later edit
Add your own property details (copyright message)
Automatically calculate overall square feet/meters
Place your logo on the floorplan background
Price
* Lifetime license, includes free program updates for next major release and free support for one year. Extend support and free upgrades - 40% from package price.
Support Knowledgebase
- Commonly asked questions about myFloorplan Designer and it's features. Please visit our forum.
Questions?
- Have questions about the software, how it works and whether you should buy it? Well, why not ask us?
Requirements
- 800 MHz Intel Pentium III processor (or equivalent) and later.
- Windows 2000, Windows XP, Windows VISTA (all versions).
- 256 MB RAM.
- 1024 x 768, 16-bit display (32-bit recommended).
- 30 MB available disk space.
No other similar products found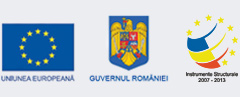 Programul Operaţional Sectorial "Creşterea Competitivităţii Economice"
"Investiţii pentru viitorul dumneavoastră"
Informatizare şi instalare de internet broadband la GraFX srl Proiect cofinanţat prin Fondul European de Dezvoltare Regională
Titlul proiectului: "Inovarea și dezvoltarea sistemului de comerț electronic al firmei S.C. GRAFX S.R.L."
Cod SMIS: 47124
Codul apelului de proiecte: POSCCE-AP3-O3.3.2 apel 2
Pentru informaţii detaliate despre celelalte programe operaţionale cofinanţate de Uniunea Europeană va invităm să vizitaţi
www.fonduri-ue.ro
Conţinutul acestui material nu reprezintă in mod obligatoriu poziţia oficială a Uniunii Europene sau a Guvernului Romaniei