Star Rating System PRO

Category: Web Based PHP Program
Vendor: GraFX
SKU: ver. 3.1.0 / 09.05.2009
Product description
The easy way to add a comment and rating script to your page. The system is based on TEMPLATES, so no advanced programming skills are needed, just minor configuration. Plus it's perfectly usable on forums, articles, pictures and products.
» Features include:
NEW: Thumb up/thumb down
Remember info on board input.
Show as Type.
Add URL to input board.
Multiple comment possibilities.
E-Mail notification on response
Time settings between comments.
Search in ADMIN board.
Captcha - security image to prevent SPAM, possible to enable/disable.
IP WHOIS
In activation mail, a link that will delete from database the rating, some is SPAM and not need to keep it.
URL check, to not use rate board as SPAM
List Board in Admin show only 10, missing next page.
TOP10 listing
Admin interface, reach it from admintool/ directory, with default user: demo, password: demo
IP Blocker
Editable comments
Now you can deactivate a post and (re) activate from Admin
Easy customisation with configuration script
Based on templates, easy to modify for your wish!
Easy install and setup; simply edit the config.inc.php file and reuse article script.
Comment can be moderated over e-mail
Customisable for how many comments show on a page.
SPAM harvesters protected
Uses MySQL database for speed and reliability
PHP solution, 99% of the ISP support this language
» Sites powered by Star Rating System PRO:
» Demo:
Online demo (demo will reset every hour)
Online demo - Administrator (user/pass: demo/demo)
» Customer Testimonials
The script it is really useful until now. Keep the good work(Jean Louis Santoro - E-biza New Media Entertainment)
I run ClickHereFree.com, one of the largest directories of free web hosting providers on the Internet. We list over 500 shared web servers available for little or no cost. Thousands of Webmasters and students visit ClickHereFree.com everyday and I have to deal with literallyhundreds of emails, requests, and problems per day.
One problem I ran across was testing the quality and speed of the servers. There simply isn't enough time in the day to test each and every one. So I decided it was time to add some sort of rating and review script so visitors of our site would have the opportunity to share their experiences with othervisitors. After searching the Internet for days, I found dozens of rating and review scripts, but not one single product available compared to Star Rating System PRO. Many rating and review scripts had similar features but the price was up-to 10 times more. What makes Star Rating System PRO so special is it ability to automatically create new items to rate and review. It simply takes some variables in your URL and creates a new review able item. When someone writes a review an email is dispatched with a link. If I find the review to be appropriate and of some quality, I click the link and the review becomes live. No junk reviews ever reach the site. That's a huge time saver, considering I can moderate the reviews while checking my email. Another fantastic feature is the ability to block certain IP address's from voting. I am able to stop abuse dead in its tracks and truly provide high quality ratings. Since we added Star Rating System PRO to ClickHereFree.com our traffic has increased by over 50%. Visitors love it because they can sift through the garbage and find quality free web-hosting packages quick.
In my opinion, Star rating System PRO is hands-down the best value in a rating and review script. What I can't believe is the updates are free after paying so little for script to begin with! (John Alexander - The Official Free Web Hosting Guide)
» Support Knowledgebase:
Commonly asked questions about Star Rating System PRO and it's features. Please visit our forum.
» Questions?
Have questions about the software, how it works and whether you should buy it? Well why not ask us?
» System requirements:
Linux or Windows (or any OS which support Apache/PHP/MySQL), Apache 2.x.x with PHP 5.x.x (may work with older versions but we will not provide support for that version), MySQL 4.x.x or higher).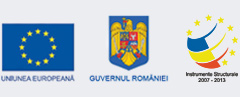 Programul Operaţional Sectorial "Creşterea Competitivităţii Economice"
"Investiţii pentru viitorul dumneavoastră"
Informatizare şi instalare de internet broadband la GraFX srl Proiect cofinanţat prin Fondul European de Dezvoltare Regională
Titlul proiectului: "Inovarea și dezvoltarea sistemului de comerț electronic al firmei S.C. GRAFX S.R.L."
Cod SMIS: 47124
Codul apelului de proiecte: POSCCE-AP3-O3.3.2 apel 2
Pentru informaţii detaliate despre celelalte programe operaţionale cofinanţate de Uniunea Europeană va invităm să vizitaţi
www.fonduri-ue.ro
Conţinutul acestui material nu reprezintă in mod obligatoriu poziţia oficială a Uniunii Europene sau a Guvernului Romaniei