Search Engine Optimization Tools for Control Panels

Category: Control Panel Addons
Vendor: GraFX
SKU: 1.3.0 / 15.01.2009
Product description
Search Engine Optimization Tools for Control Panels is the must - have solution for every web server that runs very popular Control Panels like PLESK. Why is that? Search Engine Optimization (SEO) is critical for the success of your web site, it drives visitors to your web site and increases your market share.
SEO Tools for Control Panels covers now the requirements of a reserved domain - such as the preparation to be launched on the market and its optimization inorder to attract as many visitors as possible from its domain.
SEO Tools for Control Panels offers web server owners 8 tools that help them verify their site in order to be error free, to analyze the keywords and to generate the meta-tags, to promote the domain in search engines (site submit), to learn about the competitors and many more.
Tools included
- HTML/XHTML compatibility (verifies the pages in order to detect errors, suggests correction)
- Spider Check (verifies the pages just like a spider, in hidden special headers, suggests correction)
- Meta Tag Generator (meta keywords and meta description generator and all that is necessary for a correct header)
- Site Submit (subscription in search engines)
- Submit Check (verifies the submitted domain to see whether it is listed)
- Position Check (verifies a certain keyword or more keywords in order to see the positioning of the web site)
- Link popularity (verifies the number of links on other web sites to the web site in discussion)
- Competitor Analisys (based on certain keywords to learn more about the competitors and their positioning)
Administrator features
- The administrator is free to decide whether he wants to offer the software as a free add-on for all the web sites he is hosting or he will provide only a DEMO version, activating the FULL version for every hosting account separately.
- The DEMO version includes 3 tools, plus Tips & Tricks and the deactivated icons of the other 5 tools.
- Search Engine List refresh directly from the ADMIN
- Language file based, by translating the language file you may provide locales.
Price:
- 29USD* - license for 1 or 2 server (per server)
- 19USD* - license for 3 - 9999 Servers (bulk)
* Lifetime license, includes free program updates for one year and free support for one year. Extend support and free upgrades - 50% from package price.
Support Knowledgebase
- Commonly asked questions about SEO Tools and it's features. Please visit our forum.
Questions?
- Have questions about the software, how it works and whether you should buy it? Well why not ask us?
Requirements
- PLESK Control Panel 7.5.x or higher installed server.
- Shell access to install
- Linux (Red Hat, Fedora) not tested on other systems yet, should work.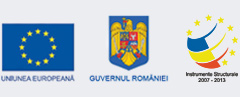 Programul Operaţional Sectorial "Creşterea Competitivităţii Economice"
"Investiţii pentru viitorul dumneavoastră"
Informatizare şi instalare de internet broadband la GraFX srl Proiect cofinanţat prin Fondul European de Dezvoltare Regională
Titlul proiectului: "Inovarea și dezvoltarea sistemului de comerț electronic al firmei S.C. GRAFX S.R.L."
Cod SMIS: 47124
Codul apelului de proiecte: POSCCE-AP3-O3.3.2 apel 2
Pentru informaţii detaliate despre celelalte programe operaţionale cofinanţate de Uniunea Europeană va invităm să vizitaţi
www.fonduri-ue.ro
Conţinutul acestui material nu reprezintă in mod obligatoriu poziţia oficială a Uniunii Europene sau a Guvernului Romaniei