MiniCWB Site Builder for PLESK
Category: Control Panel Addons
Vendor: GraFX
SKU: cp-addons-minicwb
Product description
Estimated release February 15, 2008
Addons for PLESK • Easy to use • Earn money after purchase • Only 39.95 USD
We are all aware of the fact that the majority of the Site Builders available are based on generated statical pages, hard to edit after setup. This is why we have come up with our CMS software solution - MiniCWB, based on dynamic pages, templates easy to modify with text based pages and not a MySQL database in the background.
This is how we know that smaller companies - most of which opt to choose less costly hosting services, will be able to create a website in only a few minutes using our software solution. Even if you have a site builder at your disposal, you may try our CMS as an alternative solution. Why so? Some of the reasons are as follows:
Features:
- The possibility to earn money by purchasing the user licence (to disable Powered by MiniCWB)
We believe that it the greatest idea, each and every site created by your users may bring you to new earnings. MiniCWB, the software included in the Site Builder is totally free to use, conditioned by the maintaining the "Powered by MiniCWB" copyright message in the footer of the pages. In case you would like this to be removed from the footer, you have to purchase the 25USD/domain licence. It is the smallest fee for a website to make it entirely your own. Everyone who buys the Site Builder, may open an affiliate account with GraFX Software Solutions and when a new licence is sold, to earn between 20-40%, depending on the sales. Thus you have just a minimal investment when purchasing the licence, that will turn over with just a few websites created. Isn't this a facility that makes you have second thoughts on this?
- Easy to create new skins and to add to the site builder
Only a few templates and a CSS file to modify, and you have your new template set ready. Practically, you may create new templates in just 1-2 hours.
- The websites created are based on template files, easy to personlaise even by the user
The templates are based on HTML and CSS. Thus if you know how to work with an HTML editor, such as Adobe Dreamweaver, GoLive, etc. - you may change the look and feel of the website in just a few minutes. The content of the site is not affected by these template files. Moreover, the software contains 10 default templates, easy to select through the admin panel

- The websites created have their own admin panel so that even the beginners may edit the content easily
Each website generated has an admin page, like any CMS. http://www.domeniu.com/admintool/ will be the login page of the user. After the authentication you will find the tools to add/edit pages, news and the tools for the user management as well.
- You may generate websites as ADMIN in just a few minutes, by offering the solution and a small instruction manual to your customer
Many of your hosting customers will not know how to create their pages, sustaining that it will cost them a great deal of money. Thus you, as a Hosting Reseller or Admin, will be able to provide them with a website ready to add their content and images to. You may add extra costs to your hosting services with this facility. Only 15 minutes to create a website and a lots of money to earn. Or maybe just an atu to host on your servers.
- Activate or deactivate the user module
You may want not to offer these services to some of your customers. Thus we have made it easy to deactivate the service per domain.
- Easy update to the new versions of MiniCWB
The update of the websites based on versions may be done from the Site Builder - Control Panel.
User features:
- Menus generated from existing pages
- WYSIWYG Editor (What You See Is What You Get)
- Image modify on page, based on template
- The websites created are SEO (Search Engine Friendly)
- Activate/deactivate pages
- News module
- Newsletter module
learn more about the software itself on www.mini-open-cms.com
Price:

- 39.95 USD - license for 1 or 2 Server (per server)
- 29.95 USD - license for 3 - 10 Servers (per server)
- 19.95 USD - license for 11 - 99 Servers (per server)
Requirements:
- PLESK 7.5.x or PLESK 8.x
- GCC compiler (in 99% of cases exist)
- Acces root to shell command line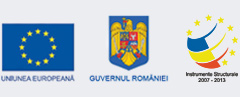 Programul Operaţional Sectorial "Creşterea Competitivităţii Economice"
"Investiţii pentru viitorul dumneavoastră"
Informatizare şi instalare de internet broadband la GraFX srl Proiect cofinanţat prin Fondul European de Dezvoltare Regională
Titlul proiectului: "Inovarea și dezvoltarea sistemului de comerț electronic al firmei S.C. GRAFX S.R.L."
Cod SMIS: 47124
Codul apelului de proiecte: POSCCE-AP3-O3.3.2 apel 2
Pentru informaţii detaliate despre celelalte programe operaţionale cofinanţate de Uniunea Europeană va invităm să vizitaţi
www.fonduri-ue.ro
Conţinutul acestui material nu reprezintă in mod obligatoriu poziţia oficială a Uniunii Europene sau a Guvernului Romaniei