MiniCWB
Category: Web Based PHP Program
Vendor: GraFX
SKU: 2.3.1 / 26.07.2009
Product description
miniCWB is a Content Management Software and is meant to satisfy the needs of those who do not have access to a database, but want a dynamic website, editable through admin area and most of all, based on a FREE solution. The most important aspect about this software is that it is search engine optimised, and thus very popular.
» Features include
Easy customization with config script
NO DATABASE required, text based.
Web-based administration
Search engine friendly URL
XHTML compatible
Based on HTML TEMPLATES, easy to modify at your convenience!
WYSIWYG editing for the content
Multiple languages support
News module
WYSIWYG editing on forms
Unlimited pages
Member subscription with e-mail activation (no fake subscription)
Sort description pages into categories in any order
Newsletter distribution
Gallery module (Licensed version only)
10 ready to use template
» Customer Testimonials
Wow, in less than an hour I have built the website of a client! Moreover, it took more to assemble the content of the pages than setting the software up and running. I am a designer with little HTML knowledge, and this is what I needed. - Mircea Dragoi - Epix
» Types of license
Community Edition (Free Version)
You're welcome to use it free forever; it won't expire on you, but include a compulsory "Powered by" message with link to http://www.grafxsoftware.com/.
Licensed
The licensed version of the software includes single-domain license (which will work only on requested domain) and does not include the "Powered by" message, also you will have priority on any kind of support and get discounted price for software integrating your design with the software.
» Demo:
Download for test it.
» Support Knowledgebase
Commonly asked questions about MiniCWB and it's features. Please visit our forum.
» Questions?
Have questions about the software, how it works and whether you should buy it? Well why not ask us?
» System requirements
Linux or Windows (or any OS which support Apache/PHP/MySQL), Apache 2.x.x with PHP 5.x.x (may work with older versions but we will not provide support for that version), MySQL 4.x.x or higher).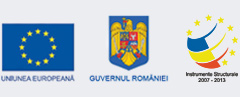 Programul Operaţional Sectorial "Creşterea Competitivităţii Economice"
"Investiţii pentru viitorul dumneavoastră"
Informatizare şi instalare de internet broadband la GraFX srl Proiect cofinanţat prin Fondul European de Dezvoltare Regională
Titlul proiectului: "Inovarea și dezvoltarea sistemului de comerț electronic al firmei S.C. GRAFX S.R.L."
Cod SMIS: 47124
Codul apelului de proiecte: POSCCE-AP3-O3.3.2 apel 2
Pentru informaţii detaliate despre celelalte programe operaţionale cofinanţate de Uniunea Europeană va invităm să vizitaţi
www.fonduri-ue.ro
Conţinutul acestui material nu reprezintă in mod obligatoriu poziţia oficială a Uniunii Europene sau a Guvernului Romaniei