GrafXPress Article Manager
Category: Web Based PHP Program
Vendor: GraFX
SKU: ver. 1.6.2 / 03.02.2009
Product description
GraFXPress Article / Newspaper manager, makes it easy to run your own online newspaper or magazine!
If you've always wanted to run your own online newspaper, magazine, fan-zine, GraFXPress Article / Newspaper manager is the perfect solution for you! It's a PHP/MySQL dinamyc solution, that makes more easy to build and maintain your articles. The software is simple-to-configure and incredibly easy-to-use. It lets you get your own online newspaper, magazine, fan-zine site up and running in no time! Save your time and money by keeping articles and news up-to-date and all without hundreds of HTML changes and FTP uploads.
» Features include
Easy customization with config script
Web-based administration
Search engine friendly URL
XHTML compatible
Based on HTML TEMPLATES, easy to modify at your convenience!
Easy install and setup based on browser
WYSIWYG editing for the content
Multiple languages support, based on language file
ARTICLE, EDITOR, USER management
Post, edit and DELETE articles/items
Powerfull news module
RSS / XML generation from news and articles. You can syndicate your headlines and make websites link to you.
Preview article before publishing it to the website
Hide categories/articles to remove them temporarily from your website. Great for making revisions to the site.
Customize the number of articles and featured headlines displayed
Sort categories into any order
Unlimited publication, you can keep your site like a real magazine structure
Unlimited category
Unlimited subcategory
Unlimited articles
Unlimited number of articles attributes
Send to friend
Print an article
Member subscription with e-mail activation (no fake subscription)
Disable member
Featured article selection
View latest articles
Newsletter distribution
Search engine based on keywords
Password protected pages
Feedback forms
Statistics
Database driven for dynamic store maintenance (MySQL)
Display articles in thumbnail and full size
Able to navigate back and forth through web pages without refresh
Upload category, articles, and store images via web browser
Paginate your articles automatically
» Customer Testimonials
After endless online searching for the ideal content management system and repeated disappointments, we came across an intriguing package from GrafX Software Solutions. GrafXPress is an outstanding piece of software which carries out its function swiftly and professionally. We were able to set up our site almost effortlessly with personal and admirable support from the team at GraFX. The sheer number of features GrafXPress offers guarantees you won't need to look anywhere else for your business solution. (Boyadjian Sarkis, Starbase 357)
» Types of license
Community Edition (Free Version)
You're welcome to use it free forever; it won't expire on you, but include a compulsory "Powered by" message with link to http://www.grafxsoftware.com/.
Licensed
The licensed version of the software includes single-domain license (which will work only on requested domain) and does not include the "Powered by" message, also you will have priority on any kind of support and get discounted price for software integrating your design with the software.
» Sites powered by GraFXPress Article / Newspaper manager
» Demo:
Online demo (demo reset on each hours)
Online demo Administrator areea (user/pass: demo)
» Support Knowledgebase
Commonly asked questions about GraFX Press Article Manager and it's features. Please visit our forum.
» Questions?
Have questions about the software, how it works and whether you should buy it? Well why not ask us?
» System requirements
Linux or Windows (or any OS which support Apache/PHP/MySQL), Apache 2.x.x with PHP 5.x.x (may work with older versions but we will not provide support for that version), MySQL 4.x.x or higher).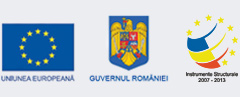 Programul Operaţional Sectorial "Creşterea Competitivităţii Economice"
"Investiţii pentru viitorul dumneavoastră"
Informatizare şi instalare de internet broadband la GraFX srl Proiect cofinanţat prin Fondul European de Dezvoltare Regională
Titlul proiectului: "Inovarea și dezvoltarea sistemului de comerț electronic al firmei S.C. GRAFX S.R.L."
Cod SMIS: 47124
Codul apelului de proiecte: POSCCE-AP3-O3.3.2 apel 2
Pentru informaţii detaliate despre celelalte programe operaţionale cofinanţate de Uniunea Europeană va invităm să vizitaţi
www.fonduri-ue.ro
Conţinutul acestui material nu reprezintă in mod obligatoriu poziţia oficială a Uniunii Europene sau a Guvernului Romaniei