G-Dating - Online Dating Site Builder

Category: Web Based PHP Program
Vendor: GraFX
SKU: vers. 2.4.0 / 26.07.2009
Product description
G-Dating Online Dating Site Builder - Makes it easy to run your own online dating program!
If you've always wanted to run your own dating site, G-Dating Online Dating Site Builder is the perfect solution! It's a PHP/MySQL program that makes operating an online dating site fast and affordable. The software is simple-to-configure and incredibly easy-to-use. It lets you get a dating site up and running in no time!
» Features include:
CLIENT AREA:
Wiretransfer
Online visitors/Online Members
Language selector for multiple language site
Password protected personal gallery
Matrimonial / Dating site switcher. This means that you can run it as a matrimonial site, only with Male-Female (Female-Male) or as a dating site (Female-Male-Couple) with multiple categories (Friends, Sex, Swing etc)
Abuse on an account (reporting)
Preferred person description (only on Matrimonial site type)
Contact and FAQ page
Drop down menus for profiles, editable from language file.
Different quick search and search depend on site type (Matrimonial/Dating)
2Checkout, PayPal compatible
Internal Messaging System (like e-mail)
Payments can be enables or disabled
TRIAL accounts (no posting allowed)
Payment reminder on TRIAL accounts
Wizard based installer
Based on HTML TEMPLATES, easy to modify at your convenience!
New accounts for singles or couples
Detailed personal information (sex, age, sign, height, weight, hair, eyes, body, studies, profession, languages known, marital status, religion, race, hobbies, smoking and alcohol consumer status)
Couple information applied for both persons
User may add, edit profile
E-Mail activation on subscription - no fake subscriptions
Copyright notice will be added to picture (require GD library)
Newsletter subscription
AD is public or private for members
Search engine optimized pages
Pictures upload for members (how many, depending on ADMIN)
ANTI Spam for mail harvesters, no real mail address will be shown
ANTI Spam for new AD from the same IP
ANTI Spam for multiple subscription from same IP (with the same e-mail)
Search - for members based on specific criteria including age, location, and profiles that have pictures only.
Advanced Search - all criterion included.
Hide profile from GUEST users
ADMIN AREA:
Search after nick, ID, e-mail , age, sex
Switch to Matrimonial site or Dating site
New accounts will be e-mailed to ADMIN
Payment reminder on TRIAL
Automatic GD Library recognition (version based)
Uploaded picture size settings (width, height, picture size)
Number of uploaded picture per user account
IP unblocker
AD validation by ADMIN (can be switched ON/OFF)
Multiple languages support
AD validation periodicity (how much an AD will stay on the site)
Numbers of new AD by a member in one day, to avoid SPAM the site (switchable ON/OFF)
Terms and Conditions (editable)
Age limit settings for avoiding under aged subscription (with blocked IP if they try - can be switched ON/OFF)
Send out newsletters to subscribers with Batch Mailing (avoid PHP timeouts)
Number of Batch Mailing sent out to a GROUP
Personalized newsletter (Dear )
Category management (unlimited category)
Total members subscribed on First Page (can be switched ON/OFF)
MySQL based database for optimal speed and performance.
Automatic resize of user uploaded picture (requires GD library)
Select how many AD will be displayed at one time
Free updates and bug fixes (until major release)
» Download:
» Demo:
Download the product for test it
» Support Knowledgebase:
Commonly asked questions about G-Dating and it's features. Please visit our forum.
» Questions?
Have questions about the software, how it works and whether you should buy it? Well why not ask us?
» System requirements:
Linux or Windows (or any OS which support Apache/PHP/MySQL), Apache 2.x.x with PHP 5.x.x (may work with older versions but we will not provide support for that version), MySQL 4.x.x or higher).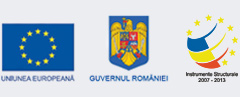 Programul Operaţional Sectorial "Creşterea Competitivităţii Economice"
"Investiţii pentru viitorul dumneavoastră"
Informatizare şi instalare de internet broadband la GraFX srl Proiect cofinanţat prin Fondul European de Dezvoltare Regională
Titlul proiectului: "Inovarea și dezvoltarea sistemului de comerț electronic al firmei S.C. GRAFX S.R.L."
Cod SMIS: 47124
Codul apelului de proiecte: POSCCE-AP3-O3.3.2 apel 2
Pentru informaţii detaliate despre celelalte programe operaţionale cofinanţate de Uniunea Europeană va invităm să vizitaţi
www.fonduri-ue.ro
Conţinutul acestui material nu reprezintă in mod obligatoriu poziţia oficială a Uniunii Europene sau a Guvernului Romaniei