Company WebSite Builder
Category: Web Based PHP Program
Vendor: GraFX
SKU: ver. 3.7.0 / 26.04.2010
Product description
Build and maintain a company Website! A content management system (CMS) is a computer application used to create, edit, manage, search and publish various kinds of digital media and electronic text. Our one is very useful to build a company website, fast and easy.
» Features:
Optimized search engine friendly URL (no .htaccess required)
Based on several HTML TEMPLATES, easy to modify at your convenience in any visual editor!
Multi-language interface (supported 2 language in the same time)
Featured products selection
Unlimited Description page
WYSIWYG editing tools allowing non-technical individuals to create and edit content.
News/Events Module
Gallery module (assign to product or separate gallery)
Newsletter Module
Comprehensive Product Management Module
Vendor Module
User Module
Unlimited categories
Unlimited subcategories
Unlimited products
Unlimited number of product attributes
Send to friend
Print a product
Member subscription with e-mail activation (no fake subscription)
View latest products
Search engine based on keywords
Feedback forms
Display products in thumbnail and full size
Able to navigate back and forth through web pages without refresh
Easy customization with config script
Web-based administration
Easy install and setup based on browser
Disable/Delete members
Hide Products/Categories/Sub-Categories temporarily
Manage Product Images in thumbnail and large size
Upload Product Images via Web Browser
Preview Product before publishing it to the Web Site
Sort Product Categories into any order
Product Search Engine based on Keywords
Featured Products Selection (enables Products to be highlighted on User Site)
Statistics
Database driven for dynamic store maintenance (MySQL)
Upload category, product, and store images via web browser
... and list can continue.
» Types of license
Community Edition (Free Version)
You're welcome to use it free forever; it won't expire on you, but include a compulsory "Powered by" message with link to http://www.grafxsoftware.com/.
Licensed
The licensed version of the software includes single-domain license (which will work only on requested domain) and does not include the "Powered by" message, also you will have priority on any kind of support and get discounted price for software integrating your design with the software.
» Demo:
Please download and install on your server.
» Support Knowledgebase:
Commonly asked questions about Company Website Builder and it's features. Please visit our forum.
» Questions?
Have questions about the software, how it works and whether you should buy it? Well why not ask us?
» System requirements:
Linux or Windows (or any OS which support Apache/PHP/MySQL), Apache 2.x.x with PHP 5.x.x (may work with older versions but we will not provide support for that version), MySQL 4.x.x or higher).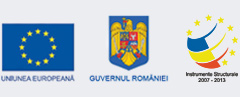 Programul Operaţional Sectorial "Creşterea Competitivităţii Economice"
"Investiţii pentru viitorul dumneavoastră"
Informatizare şi instalare de internet broadband la GraFX srl Proiect cofinanţat prin Fondul European de Dezvoltare Regională
Titlul proiectului: "Inovarea și dezvoltarea sistemului de comerț electronic al firmei S.C. GRAFX S.R.L."
Cod SMIS: 47124
Codul apelului de proiecte: POSCCE-AP3-O3.3.2 apel 2
Pentru informaţii detaliate despre celelalte programe operaţionale cofinanţate de Uniunea Europeană va invităm să vizitaţi
www.fonduri-ue.ro
Conţinutul acestui material nu reprezintă in mod obligatoriu poziţia oficială a Uniunii Europene sau a Guvernului Romaniei