Comcenter
Category: Web Based PHP Program
Vendor: GraFX
SKU: ver. 1.2 / 22.01.2006
Product description
COMMUNICATION CENTER - Makes it easy to collect garoup feedback!
This software is created for small web projects, for teams who will work directly with client and need his feedback about the status of the project. It also can be used as a small BUG TRACKING system. And it can be defined by ADMIN several users who will be part of the project.
» Features include:
Based on HTML templates, very easy to modify
ADMIN as superuser, only he can add new users
Can be installed very easily from client side to developer side
Simply edit config.inc.php and add your database
BUG list is separated as OPEN and CLOSED
Users receive email notifications about new or modified bugs
Multi language supported
» Download:
» Support Knowledgebase:
Commonly asked questions about Comcenter and it's features. Please visit our forum.
» Questions?
Have questions about the software, how it works and whether you should buy it? Well why not ask us?
» System requirements:
Linux or Winows (or any OS which support Apache/PHP/MySQL), Apache 1.3.x with PHP 4.3.x or higher (may work with older versions but we will not provide support for that version), MySQL 3.x or higher.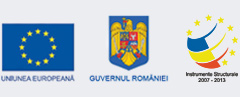 Programul Operaţional Sectorial "Creşterea Competitivităţii Economice"
"Investiţii pentru viitorul dumneavoastră"
Informatizare şi instalare de internet broadband la GraFX srl Proiect cofinanţat prin Fondul European de Dezvoltare Regională
Titlul proiectului: "Inovarea și dezvoltarea sistemului de comerț electronic al firmei S.C. GRAFX S.R.L."
Cod SMIS: 47124
Codul apelului de proiecte: POSCCE-AP3-O3.3.2 apel 2
Pentru informaţii detaliate despre celelalte programe operaţionale cofinanţate de Uniunea Europeană va invităm să vizitaţi
www.fonduri-ue.ro
Conţinutul acestui material nu reprezintă in mod obligatoriu poziţia oficială a Uniunii Europene sau a Guvernului Romaniei