CVS for Dreamweaver (Windows and Mac)

Category: Dreamweaver Extensions
Vendor: GraFX
SKU: ver. 3.0.1 / 15.02.2009
Product description
» CVS for Adobe Dreamweaver 3.x - Adds new functionality to Adobe Dreamweaver!
If you're using popular Concurrent Versions System, the dominant open-source network-transparent version control system, now you can use it inside Adobe Dreamweaver! CVS offers outstanding benefits for version and source code control. It's a useful tool for any professional developer - freelance, small to medium business or larger distributed teams. Several developers may work on the same project concurrently, each one editing files within their own "working copy" of the project, and sending (or checking in) their modifications to the server. To avoid the possibility of people stepping on each other's toes, the server will only accept changes made to the most recent version of a file.
Our main products have been tested and approved by Adobe experts. From now on we ship with Adobe Approval, a quality stamp on CVS for Dreamweaver. This is a recognition of the hard work and long hours spent in the office, and a reward for the dedication of our programming department.
| | |
| --- | --- |
| Features | FULL |
| Commit | YES |
| Update | YES |
| Add | YES |
| Checkout | YES |
| Ignore | YES |
| New Module | YES |
| Tag | YES |
| Branch | YES |
| DIFF | YES |
| DIFF between tags | YES |
| Remove | YES |
| Release | YES |
| Cloak/Uncloack .cvs folder (to avoid upload hidden folder) | YES |
| Command Line | YES |
| Installation Support | YES |
| 1-3 USER LICENSE KEY | 59USD |
| 4-9 USER LICENSE KEY | 53USD |
| 10-49 USER LICENSE KEY | 48USD |
| 49-99 USER LICENSE KEY | 35USD |
| *discount will be applied on shopping cart | |
» System requirements
Windows or Macintosh Operating System,
Adobe Dreamweaver (tested on Macromedia MX 2004 or any higher version
CVSNT Pre compiled binaries - http://www.cvsnt.org, installed as a client (not as server) or CVS client for Macintosh.
» How to install
On Windows download installer version (EXE files) , just unzip the package and then execute file. Follow the installer wizard.
On Macintosh download the MXP file and open with Extension Manager. You must have CVS client installed. Try to execute from command line cvs -v and if you get back result, all is OK.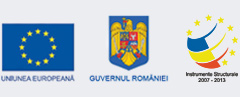 Programul Operaţional Sectorial "Creşterea Competitivităţii Economice"
"Investiţii pentru viitorul dumneavoastră"
Informatizare şi instalare de internet broadband la GraFX srl Proiect cofinanţat prin Fondul European de Dezvoltare Regională
Titlul proiectului: "Inovarea și dezvoltarea sistemului de comerț electronic al firmei S.C. GRAFX S.R.L."
Cod SMIS: 47124
Codul apelului de proiecte: POSCCE-AP3-O3.3.2 apel 2
Pentru informaţii detaliate despre celelalte programe operaţionale cofinanţate de Uniunea Europeană va invităm să vizitaţi
www.fonduri-ue.ro
Conţinutul acestui material nu reprezintă in mod obligatoriu poziţia oficială a Uniunii Europene sau a Guvernului Romaniei